As you may know Oracle introduced a new versioning formation from 18c. Until 12.2.0.1 Oracle was releasing versions like 10g, 11g, and 12c. Oracle announced to release a version every year from 2018 and it could be like Oracle Database 18c, 19c and 20c.
Oracle Database 12c: Oracle database 12c consider all version from 12c R1(12.1.0.2) to 12c R2 (12.2.0.1) .
Oracle Database 18c: 18c is a new version but not a major release but a new approach to the software releases. 18c is equivalent to 12.2.0.2.
Oracle Database 19c: 19c will be the terminal release 12.2.0.3 and Oracle Premier support will continue until April 2024. So Better to upgrade directly to 12.2.0.3 or 19c as Oracle Database 19c is the long-term release for the 12c, 18c and 19c family of databases. In addition, Oracle Database 19c now supports up to 3 pluggable databases (PDBs) per container database (CDB) without requiring additional multitenant license.
Oracle Database Support Matrix: Oracle Link
Oracle Database Releases: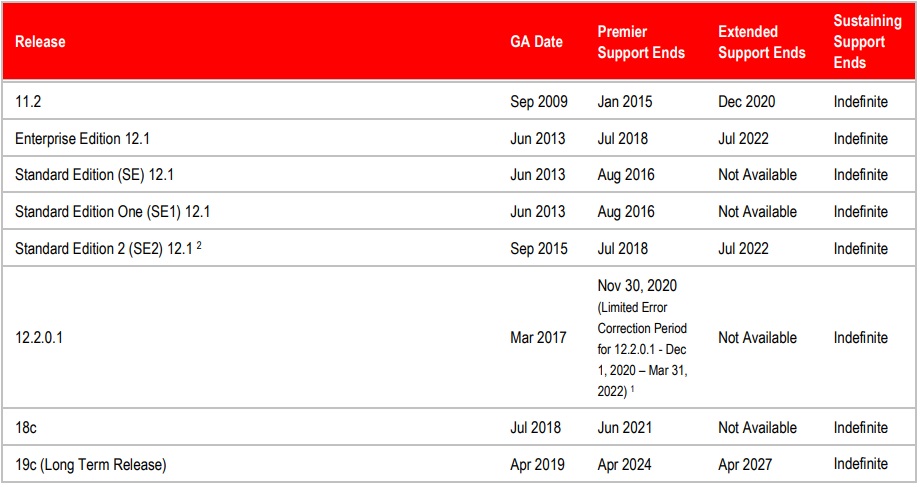 19c Database Upgradation Path:


New Auto Upgrade Tool:
Oracle Database Auto Upgrade allows DBAs to upgrade one or many databases without human intervention.
Allows the DBA to upgrade one or many databases without human intervention
The Auto Upgrade utility identifies issues before upgrades, deploys upgrades, performs post upgrade actions, and brings up the upgraded Oracle Database
Target Version Support the Auto Upgradation Tools:
Oracle Database 19c (19.3 and newer)
Oracle Database 18c (18.5 and newer)
Oracle Database 12c Release 2 (12.2 + DBJAN2019RU and newer)
Auto Upgrade Master Note – Doc ID 2485457.1
Database Server Upgrade/Downgrade Compatibility Matrix: Doc ID 551141.1